News
E & R Food Ingredients on De Barometer TV - RTL Z
IFS Broker Certification
We are happy and proud to inform you that E & R Food Ingredients extended the IFS Broker certificate (at higher level) on 23-12-2018. With this certification, we like to demonstrate to our customers and suppliers that we work according to strict quality standards, which result in products of good quality and good service.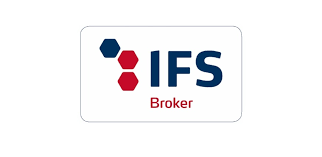 New sunflower lecithins feature top application properties
Improved liquid lecithins for pure flavour
The rapid increase in the amount of GMO soy under cultivation has led to more and more uncertainty concerning supplies of IP soy lecithin. Consequently, the demand for sunflower lecithin as an alternative has grown steadily for the last few years. In some application areas, this has challenged sunflower lecithin to meet quality demands that up until now only IP soy lecithin could fulfil. Sternchemie, an internationally leading manufacturer and supplier of lecithin, has added new sunflower lecithins to its product range that meet the highest sensory demands in terms of colour, smell and taste.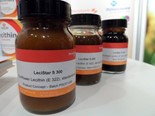 A few years ago the company showed in application testing with baked goods and chocolate that sunflower lecithin has the same emulsifying effect as IP soy. However, unlike soy lecithin raw lecithin from sunflower seeds contains other substances that can affect the quality. Using a specially developed process, Sternchemie has long refined the raw lecithin to a greater degree than is standard for normal standardization. By upgrading the process and using improved raw materials, the company has now succeeded in producing sunflower lecithins that are equivalent to IP soy lecithin in colour and flavour. LeciStar S 200 has a light colour and a mild, slightly nutty sunflower taste, while LeciStar S 300 is also light in colour but almost neutral in smell and flavour. This makes both lecithins particularly suitable for products that are sensitive in terms of odour and taste, like white chocolate and milk powder.
In addition to standardized sunflower lecithin for universal use, the company's product range includes a version with high solubility and stability in oil mixes. This makes it especially suitable for instant products. In addition to the liquid LeciStar and SternInstant products, Sternchemie offers sunflower lecithins in powdered form, such as SternPur S P, a de-oiled sunflower lecithin powder with a very high effective ingredient content of over 95 percent.
LeciStar S 200 and S 300 open up new, more demanding applications for sunflower lecithin. Through in-house testing and cooperation with research institutes, Sternchemie determines which lecithins are best for given applications. This specialist knowledge benefits customers, for which the company naturally also develops individual solutions if needed. Its specialists use applications technological trials to determine how customers can replace soy lecithin with sunflower lecithin without altering the characteristics of their products.